Gorrill Palmer is always interested in meeting with professional, skilled, enthusiastic individuals with backgrounds in Civil Engineering. Join Gorrill Palmer and you will join a strong community of employees invested in developing innovative and buildable projects and in the relationships with those we serve. Gorrill Palmer employees play a key role in helping clients achieve their project goals. As part of this team, you will be able to share and grow your knowledge and contribute to projects that directly shape the communities we live in.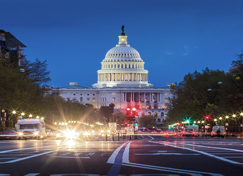 Both South Portland, Maine and Spotsylvania, Virginia are located in beautiful parts of the country, with numerous recreational and cultural opportunities. Maine's spectacular coastline, hundreds of lakes and ponds, and mountain ranges have earned it the nickname "Vacationland."  And South Portland is located less than 15 minutes from Portland's Old Port, with its variety of restaurants, pubs and live music. Historic Spotsylvania's mix of beautiful rural countryside and desirable location ( halfway between Richmond and Washington D.C. ) has made it one of the fastest growing counties in Virginia.
A career with Gorrill Palmer is rooted in teamwork. Our staff is actively encouraged to pool knowledge, talents and resources while working together on diverse projects. It's just one of the reasons why so many talented professionals establish rewarding careers with us. We understand that reaching your professional goals, while maintaining effective work-life balance is essential to a successful career.  We hope you will explore opportunities with us.
We are an Equal Opportunity Employer offering a competitive benefits package including health, disability and a 401K plan for employees.
The benefits package also includes profit sharing, Health Reimbursement accounts, paid vacation and personal days.
We are always interested in meeting with talented, driven individuals that may be seeking employment.

Please forward your resume via mail or e-mail to:
Gorrill Palmer, 707 Sable Oaks Drive, Suite 30
South Portland, ME  04106