Lucas Anthony
Lucas Anthony has served as Project Manager and Engineer of Record on a variety of land development projects. He has nearly twenty years of experience in private practice. He is conversant with land development from the due diligence phase, pre-application meetings with regulatory agencies, coordination of project teams and specific project logistics, and through the permitting and construction observation phase of development. Lucas is a licensed engineer in both Maine and Florida and is active with the International Council of Shopping Centers.
Daniel Bacon
Dan Bacon provides a wide range of planning services and works with the land development, transportation planning, transportation engineering, and municipal groups at Gorrill Palmer. He has over fifteen years of planning experience, including land use planning and zoning services; transportation and bike/pedestrian planning; watershed, stormwater and coastal planning; master planning; growth management initiatives; facility planning; and development review and permitting. His experience includes working with private development clients, municipalities, and transportation agencies, including PACTS and Maine DOT. Prior to joining Gorrill Palmer, Dan was the Planning Director for the Town of Scarborough, Maine where he served as an important member of the Town's leadership team for over ten years. Dan holds a Master's degree in Regional Planning and is a Certified Planner. He is active in many organizations including the American Planning Association, Maine Association of Planners, Congress for New Urbanism and many local organizations.
Jennifer Brennan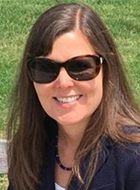 Jennifer Brennan has over twenty five years of experience managing land use planning, transportation and energy projects and formulating legislation and policy. Jennifer was formerly the Energy Projects Manager with the Greater Portland Council of Governments (GPCOG) where she managed their Electric Vehicle (EV) program and co-chaired the Mobilize Maine Energy Action Team working with the private sector to implement energy reduction strategies. She is a former Deputy Director of the Maine Governor's Office of Energy Independence and Security (OEIS) and worked for many years in the California State Legislature as a senior field representative for a State Senator and Assembly Member. Jennifer has also worked in Washington, D.C. at the Center for Clean Air Policy, the Local Government Commission in Sacramento and served as a Planning Commissioner for six years in Northern California. Jennifer has a Master's Degree in Political Science with an emphasis in Urban and Regional Planning and is an Adjunct Professor of political science.
Chris DiMatteo
Chris DiMatteo has spent more than three decades involved in land development including planning, design, preservation, and rehabilitation. He has served in both the private and public sectors of the industry therefore developing a deep understanding of the nuances of land development. He has worked directly for Maine communities including the City of Portland and the Town of Kittery after getting his start with the City of New York. Chris has a Master of Landscape Architecture and is a licensed landscape architect in the State of Maine. He currently serves on the Saco First Parish Congregational Church Council and the Saco Valley Land Trust Board of Directors.
Randall Dunton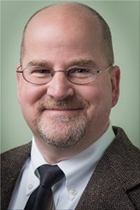 Randy Dunton is a partner at Gorrill Palmer and manages a Transportation Planning Team. Randy has over twenty-four years of experience in traffic and transportation engineering. He has worked for both the private sector as well as with the MaineDOT as the Region Traffic Engineer for the southern region of the State. His design experience includes traffic signal design, traffic permitting, intersection and corridor designs, feasibility studies, traffic calming design, safety evaluations and analysis, traffic modeling and analysis. Randy is a licensed engineer in both Maine and New Hampshire, a certified Professional Traffic Operations Engineer (PTOE), a certified Work Zone Temporary Traffic Control Technician, and a certified Traffic Signal Technician Level I. He is the Past President of the Maine Chapter of the Institute of Transportation Engineers.
Brandon Havu
Brandon Havu serves as a Project Manager and Engineer of Record for several projects in Gorrill Palmer's Transportation Engineering Group. He has been in the field of transportation engineering since 2010 and has experience in roadway reconstruction, rehabilitation, intersection safety and operational improvements, highway interchanges, tolling facilities, complete streets and shared use pathways. Many of his projects are with MaineDOT or with municipalities working in partnership with MaineDOT through the Locally Administered Projects program. Through his experience Brandon is very familiar with the MaineDOT project development process and design standards. He is a licensed Professional Engineer in Maine and has a degree in Civil Engineering from the University of Maine.
Doug Reynolds
Doug Reynolds oversees many of the land development design and permitting projects for Gorrill Palmer. After almost 25 years in private practice, Doug is extremely acquainted with the civil and site aspects of a variety of project types ranging from retail mall development and re-development to municipal road reconstruction to the LEED accreditation process for innovative public buildings. He works within the State's most rigorous guidelines set forth by the Maine Department of Environmental Protection as well as various municipalities.  Doug holds engineering licenses in Maine, New Hampshire and Virginia and is a Certified Professional in Erosion & Sediment Control and has a degree in Civil Engineering from the University of Maine.